January can be a hard enough at the best of times, and no one deserves a drink more than the estimated 4.2 million people in the UK who pledged to give up alcohol for the first month of 2019. Here are the best places in London to accommodate you and that bottle of wine you've been eyeing in the cupboard since Christmas.
Dry January status: Had a liquor chocolate last night and was off my nut

— Alexandra Haddow (@MissAHaddow) January 21, 2019
Hix Oyster and Chop House Farringdon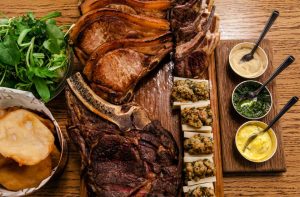 This location is a perfect destination to crack open a bottle of your favourite  red, opened by esteemed chef Mark Hix. Expect a seasonal menu featuring oysters from across the British Isles and delicious meats from London's historic Smithfield market, which is just around the corner. Head there on a Monday when it is BYOB all day.
Persopilis Peckham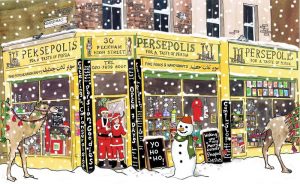 This spot has an excellent reputation among locals, and for good reason. The food is consistently exceptional, and its laid-back, welcoming atmosphere means that most patrons come back for more, even if it involves a trip on the Overground. The £20-a-head tasting menu is a solid investment if you've got some time to spend enjoying some of the best Persian cuisine in London.
Guanabana Camden
If you fancy a restaurant with a mood to match that jubilant end-of-Dry January feeling, look no further than North London's Guanabana. The lively Latin Caribbean location takes inspiration from all over South America and the Caribbean to provide a menu that will please meat-eaters, vegetarians and vegans alike. Paired with a few cans of Jamaican beer, what could be better?
BunBunBun Hoxton & Dalston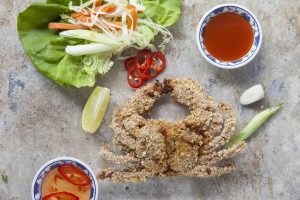 East London is blessed with two locations of this Vietnamese hotspot. The menu boasts a mix of well known and lesser heard of dishes to ensure that every customer will find something to excite and delight, regardless of how well they know their bánh mìfrom their bún chả hà nội
Fez Mangal Notting Hill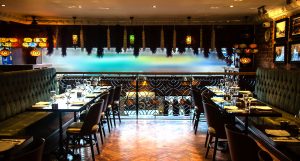 For Turkish barbeque to heat up any winter chills, look no further than Fex Mangal. The Notting Hill restaurant serves up all manner of meat treats barbequed to perfection. For something a bit different, go for a yogurtlu kebab, served with traditional homemade Turkish yogurt.
Feature photo by Jay Wennington @jaywennington via Unsplash https://unsplash.com/photos/N_Y88TWmGwA