Luxury fashion brand Gucci receives backlash for releasing a sweater resembling "blackface" according to social media users. Although the outrage it provoked was massive, it wasn't unprecedented. We take a look at the most controversial marketing missteps in the high-end industry.
Gucci just pulled a sweater that people said resembles blackface, and some aren't buying the company's apology. pic.twitter.com/Gl8iWUNxtn
— AJ+ (@ajplus) 7 February 2019
Whether it's because of lack of diversity, a flawed creative direction or a politically motivated message, offensive apparel has been on the radar.
Eating spaghetti with chopsticks. Really?
Another recent incident surfaced in November 2018 when the Italian fashion house Dolce & Gabbana cancelled their show in Shanghai following accusations of racism over their ad campaign. The brand posted three videos of a Chinese model eating Italian food with chopsticks, which was considered massively offensive. Online publication Jing Daily described the videos as "big mistakes in tone and in taste"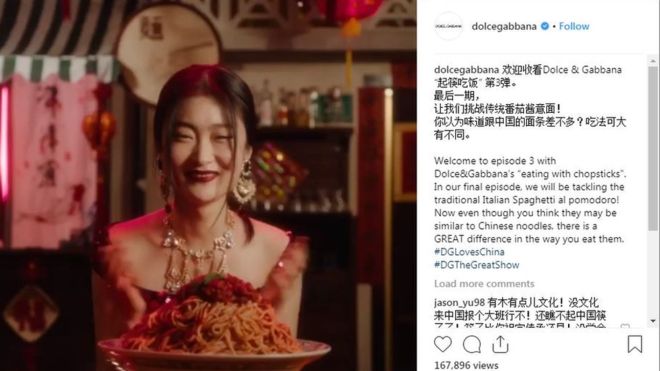 The brand issued an apology saying they never meant to cause such controversy, and that they have "nothing but respect for China and the people of China".
Gucci got it wrong last year, too
Gucci previously went through another ethical debate during Milan Fashion Week in February of last year. They were accused of culturally appropriating sikh turbans, niqabs and hijabs which were exhibited on the catwalk on a mainly white cast.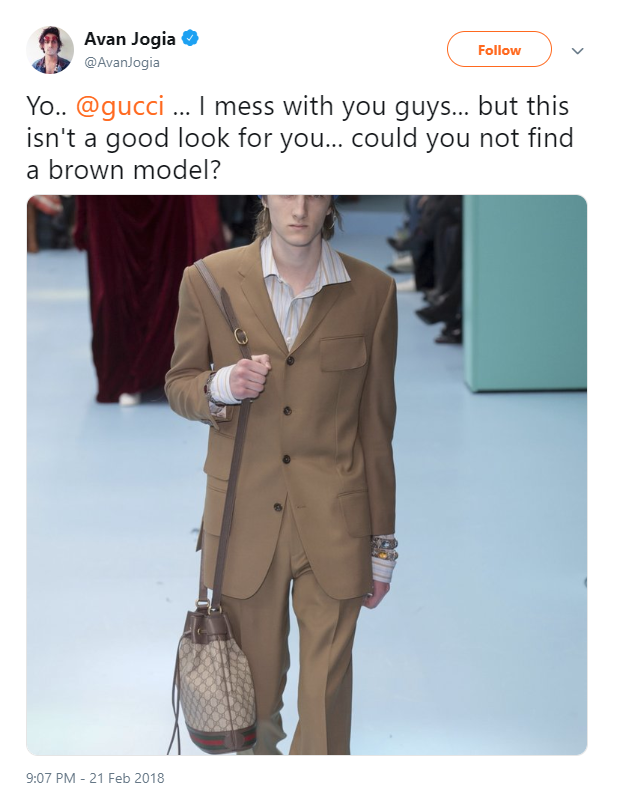 Yo.. @gucci … I mess with you guys… but this isn't a good look for you… could you not find a brown model? pic.twitter.com/INqxwrfB0t
— Avan Jogia (@AvanJogia) February 22, 2018
It's not just the high-end brands
Although most of these incidents are followed by an apology and a retreat of the offensive statement, these ethical faux-pas happen more often than not. High street brands are also guilty of insulting advertising. H&M released a green sweatshirt for their children's collection that said "Coolest Monkey in the Jungle", and was modelled by a black child.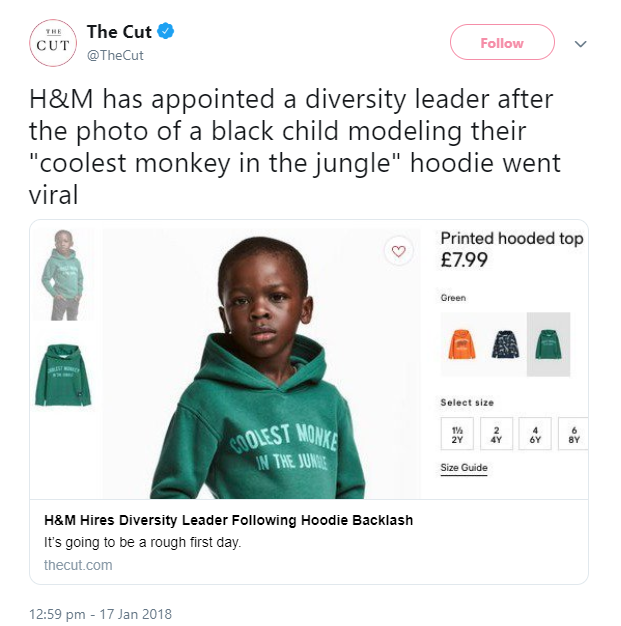 How can we draw the line between an unconventional trend and a distasteful marketing strategy?
Are you easily offended by cultural appropriation in fashion? Let us know at @CityUniNewsLDN.