Preparations ahead of Sunday's BAFTA Awards are underway. The ceremony will be held at Royal Albert Hall in South Kensington for the second time in a row. The British Academy of Television Arts (BAFTA) is an independent charity that supports the creative work of British and International talent.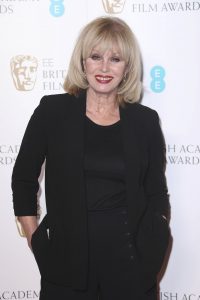 A live-streaming of the red carpet will be live from 5pm onwards. The awards ceremony will air on BBC1 from 9pm.
Stephen Fry, who hosted the BAFTAs for 12 years running has stepped down. Joanna Lumley, 71, will be hosting this year's ceremony. The Absolutely Fabulous actress will be the first female host since 2001.
Nominations for the awards include Daniel Day Lewis as Leading Actor for Phantom Thread, Margot Robbie as Leading Actress for I, Tanya and Dunkirk for Best Film.