Before his death, Karl Lagerfeld declared his cat Choupette as his heir. But is it legal?
Lagerfeld adopted Choupette in 2011 from famous model Baptist Giabiconi. He did this after he fell in love with her when he looked after her for a few days.
Four years ago, in the French TV show Le Divan, Lagerfeld claimed Choupette had her own little fortune. "She is a heir. If anything happens to me the person that will take care of her will no live in misery. […] Choupette is a rich girl."
Reminding him that it's not legal in France, Lagerfeld told the presenter, "well that's great, I'm not French".
Lagerfeld  recently confirmed this information. On 10th April 2018 he confessed to magazine Numero that among others, Choupette was named in his will.  He also added, "don't worry, there is enough for everyone".
But despite his assertions, is it legally possible to name a pet in a will?
Well, it depends of the country.
Under German law, Lagerfeld's nationality, such an arrangement can only be possible, according to Le Figaro, if the cat is nominated as the 'heir' through an association or foundation.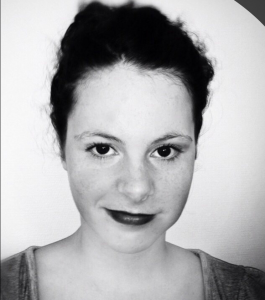 Under French law, however, Elisa Leroux, a French clerk says that although there is only part of a will reserved for direct descendants, the remainder must be given to what is considered a 'legal character'.
"A cat or any pet is not considered like this," she explains. "Under French law, a cat is just a belonging. The cat has to be given in the will just as any other goods. So here, the person who inherits Choupette will probably also inherit her fortune and will have to pay 60 per cent taxes to the state if this person is not a close family member."
Under US law, according to Le Figaro, Choupette would be legally allowed to inherit his fortune. Indeed, the famous US presenter Oprah Winfrey has declared her dogs in her will and they will inherit $30 million.
Under UK law, according to April King, a Legal Service Group, pets are considered as property and therefore can't inherit money. "For the purpose of your will, your pet is considered to be personal property," they explain. "The exception to this is if the pet is a working animal, in which case they might be a business set. You can't therefore leave money directly to your pet, but you can nominate someone to look after them and leave a gift to that person to cover associated expenses."
Heir Hunters law firm also confirmed this. "In the UK, people can leave legacies for animals in wills," they said. "Although generally in some sort of trust."
And so, if you're looking to name your pet in your will the only viable country to do this is the US. In Europe, you will only be able to do it through a person or an association who will look after your pet.
This is a developing story, we will bring you more details as they come. Please refresh the page to receive the latest updates.