From 'fruitleather' jackets to birch tree dresses, scientists in Europe are finding sustainable ways to make clothes.
At a state gala, Finland's first lady wore a gown made out of birch wood. The dress was made using a new technology called Ioncell, created by Aalto University. According to the university's academics, it is more environmentally friendly than cotton and synthetic fibres.
In Finland's eastern forests, smaller birch trees are removed to allow other trees to grow as part of a process called forest thinning. Now, instead of letting those trees go to waste, they are becoming a source for clothing.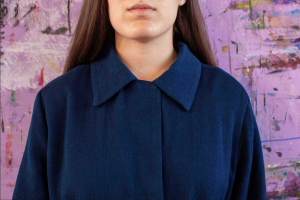 At the Willem de Kooning Academy in Rotterdam, final year students have come up with a process that turns fruit waste into leather. This leather is then used sustainable clothes such as jackets and handbags, and is an approach that suits countries where forest thinning does not take place.
While they are currently only creating prototypes, they hope that the concept will raise awareness and consequently increase funding to improve the quality and technical properties of 'fruitleather'.
Soon we may all be wearing clothes out of waste. While it might not sound that appealing, knowing that we can reduce the human impact on the environment could make us all want to have wardrobes filled with sustainable fashion.