Wild fires in New South Wales, Australia, have reduced by up to one third following a bout of heavy rain and thunderstorms.
After enduring harrowing wildfires for months, the rain has been a welcome change of scenery for both volunteers and firefighters still battling the bush fires spread over New South Wales.
However, the sudden rainfall has caused flooding in the Australian capital of Canberra and some parts of Queensland.
There are currently 17 fires burning in the state that are yet to be contained but Shane Fitzsimmons, the state's Rural Fire Service Commissioner, is optimistic about this situation.
"The rain is good for business and farms as well as being really good for quenching some of these fires we've been dealing with for many, many months," Mr Fitzsimmons told Australia's ABC TV network.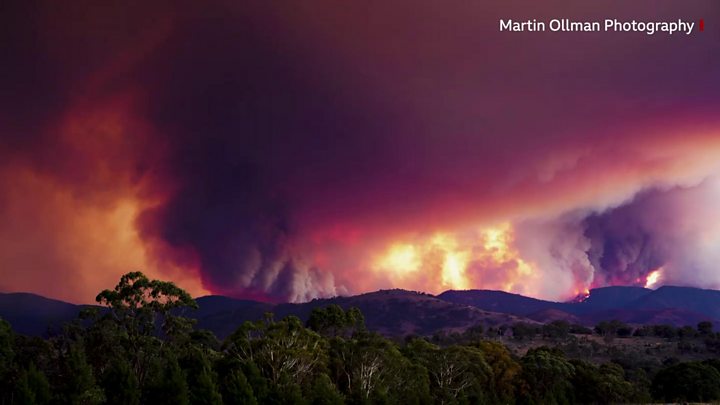 NSW has been the state most devastated in Australia's wildfires crisis this year. The scale and intensity of the blazes is a direct effect of climate change, many scientists claim.
Nationally, blazes have killed at least 33 people and destroyed thousands of homes. In addition, land the size of England has been scorched.