Last year, the Metropolitan Police received close to 30,000 reports of thefts from person on the streets of London. City News can now reveal the areas in London where you are most likely to encounter pickpockets. 
Part and parcel of living in a major capital is taking preventative measures to avoid being affected by crime. London is no different, and last year there were more than 33,000 reported incidents of 'theft from person', which includes pick pocketing.
A recent Freedom of Information request to the Metropolitan Police revealed the top pick pocketing hot spots in London. Perhaps not surprisingly, high profile public places such as Leicester Square, Oxford Street and Tottenham Court Road in zone 1 are well-represented on the list.
The top 10 locations with the highest number of recorded
offences of theft from person, for the period 1st January to 21st October
2018 are:
(Click on each location on the map)
Camden High Street (NW1 – CAMDEN)
Tottenham Court Road (W1T – CAMDEN)
High Road (N22 – HARINGEY)
Brixton Road (NW9 – LAMBETH)
Montfichet Road (E20 – NEWHAM)
Gerrard Street (W1D – WESTMINSTER)
Leicester Square (WC2H – WESTMINSTER)
Oxford Street (W1C & W1D – WESTMINSTER)
Piccadilly (W1J – WESTMINSTER)
Regent Street (W1D – WESTMINSTER)
In total, there were 33,033 reported incidents of 'theft from person', which amounted to a massive £16 million being stolen.
Mike Lyng, Information manager for the Metropolitan Police, says it would be hard to determine whether reports as to why certain areas become hotspots exist. The Metropolitan Police has declined further requests for comment.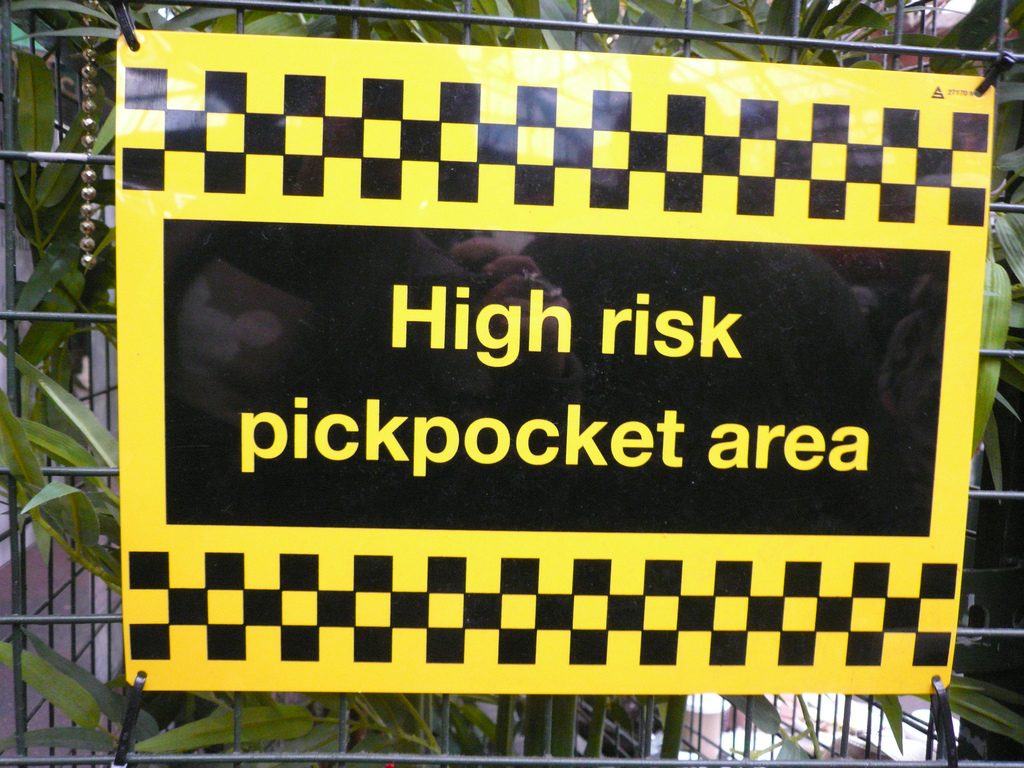 Figures from the Office for National Statistics shows there were 428,000 total incidents reported in England and Wales from October 2017 to September 2018. This is a 13 per cent decrease from the previous year.
Statistically, the chance of becoming victim to a theft from person is low, with less than one per cent of adults in the UK falling victim to the offence last year.
---
Featured image by Diliff via Wikimedia Commons