Sunday 5th March will see an end to the TfL fare freeze for the first time since 2016.
Transport for London customers will have to pay an overall average of 5.9% more to get around London, as set out by London Mayor Sadiq Khan back in January.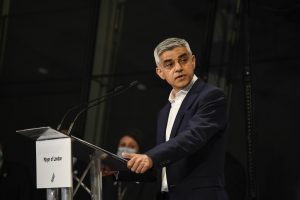 Pay as you go, daily caps and travel cards will all increase as part of this decision, which was sparked after TfL finances took a big hit from the pandemic.
Sunday will also see a temporary move to charge over-60s for travelling in rush hour to become permanent.
In January, Khan said: "I froze TfL fares for five years from 2016 to make transport more affordable for millions of Londoners. But my hands have been tied since the pandemic by the strict conditions set by the government in the recent emergency funding agreement for TfL, which means fares have to be increase in London by the same amount as national rail fares – 5.9%."
It is estimated the price increase will generate an extra £256m for TfL over the next 12 months.
According to latest figures, TfL journeys haven't yet reached pre-pandemic levels, having reached only 79%. So, revenue generated from the services are much less than in 2019.
The increase comes as more Tube and rail strikes are set to take place in March, including on Wednesday 15 March. If it goes ahead, it will mean the entire Tube network will be closed.
A City News reporter went out to find the public's opinion: