How's your weekend looking? With the Victoria Park Run this weekend marking the start of the London park run season, we spoke to Katrina Millere, the Londoner who has committed to two half marathons every weekend this year, about setting goals and the benefits of running.  
Exercise, specifically dynamic workouts, tend to give people a sense of runners-high. This feeling is usually connected to the release of endorphins but is also proven to relate to the production of endocannabinoids – a group of neurotransmitters that send signals between brain cells and control mood, appetite, pain and memory.
Katrina Millere, a devoted runner says, "when I finish the race the feeling is unbelievable". She continues, "the feeling that I have done something that comes so hard to me".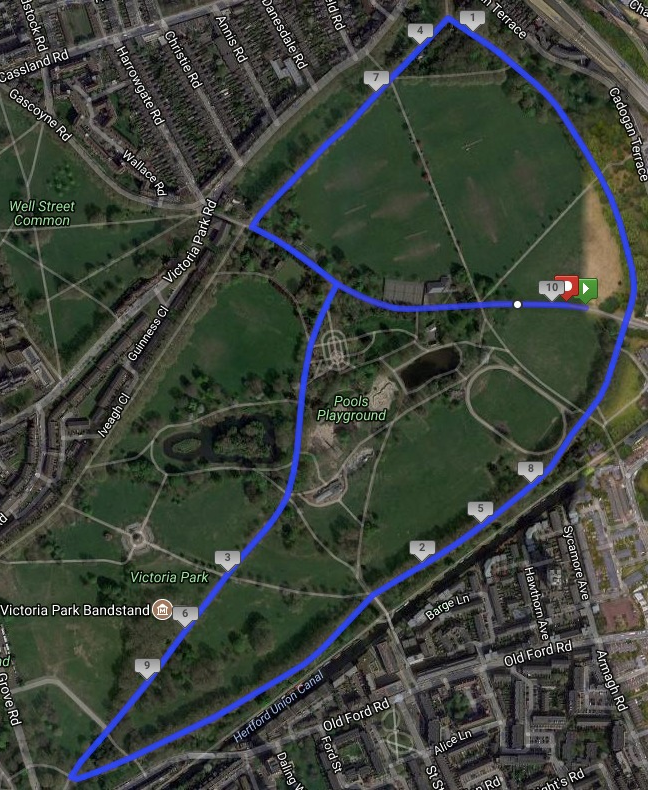 The journal of Progess in Cardiovascualar Disease states that runners live up to three years longer than non-runners – reducing the risk of dying early by 25 per cent to 40 per cent. Of course, constant running cannot make you immortal but the authors of the review state that just one hour of running will statistically increase your life expectancy by seven hours.
Victoria Robinson, investment professional and passionate runner, explains: "I run because it is something I can use as a measurable goal in my fitness. I found it very hard to begin with, however staying consistent, the results run on run are incredible, it's great seeing how quickly I can improve."
But it isn't just for fitness that people run, "I think what I enjoy the most is meeting new people", says Katrina. She states, "I try to talk to as many people as I can while running but it's not always easy because it's 13.1 mile run". She describes herself as short, with tiny steps and not psychically strong, but pushed herself to break her limits by aiming to complete 105 half marathons over the course of 2019.
"The results run on run are incredible, it's great seeing how quickly I can improve."
Katrina is planning on finishing two half marathons every weekend for the next two months, starting this weekend by participating in the Victoria Park Half Marathon and the Watford Half Marathon. She adds: "I guess I'm doing it because I want to show my son when he's a little older that his mum was quite cool and did some great things."
It may seem daunting to start running and set these seemingly unreachable goals. Victoria says, "there can be a huge mental hurdle with running and a lack of belief". However, she still wants people to sign up and push themselves."I remember one of my first runs, I got half way and called my boyfriend to come and pick me up because I thought that I was too tired.. he didn't answer and I had no choice but to run home", she says.
It definitely takes a lot of self motivation to fit running into a busy lifestyle, whether it means getting up early before work or running after, but as Katrina explains "everything is possible with the right mindset".
---
Feature image by @mzemlickis via Unsplash