Chelsea boss Maurizio Sarri's hotseat looks to be resting on thin ice at Stamford Bridge. It has already reached the point where he chose not to travel on the team bus – as The Sun reported in the aftermath of Chelsea's 4-0 hammering away to AFC Bournemouth.
Sarri locked his Chelsea players in the dressing room for 40 minutes after Wednesday's defeat on the south coast, giving them what can only be described as the "hairdryer treatment", and opted to car share with one of his staff members rather than take the team bus back to West London.
The view from the upper echelons at Stamford Bridge is that the Italian needs to be prepared to make adaptations if his famed 'Sarri-ball' backfires. While he is not in any immediate danger of a sacking, he needs to demonstrate a willingness to change.
Sarri's Chelsea reign could be short-lived if he doesn't come up with a Plan B and prove Jorginho is not his teacher's pet. Hazard singled out for criticism post-Bournemouth #cfc https://t.co/B5iVGCXJYt

— Matt Law (@Matt_Law_DT) January 31, 2019
Sarri has openly criticised his Chelsea side, saying his players "lack motivation" in the aftermath of their lacklustre 2-0 defeat to Arsenal last month.
"The main issue for Chelsea seems to be a lack of intensity when facing limited opposition in the Premier League," says Sun Sport's Jake Heasman. "That lack of motivation could translate to complacency. Sarri needs to figure out how to distinguish that from his side, otherwise it could all turn sour very quickly."
Chelsea are the epitome of ruthlessness in English football, sacking managers at the slightest hint of discontent. Given recent results, notably the heavy defeat away to Bournemouth, and his recent comments, Sarri should be concerned. But it seems Sarri is aware of the issues, and is prepared to make amendments.
Sarri on Plan B: "Why? First of all I want to do very well the Plan A. I don't want to change something that at the moment doesn't work very well. First of all, I want to see my football played very well. Then we can go to change something" #cfc

— Liam Twomey (@liam_twomey) February 1, 2019
Heasman adds: "His comments after the Bournemouth embarrassment have been perceived well, as he's clearly in touch with reality and knows recent performances have been far below expectations."
"We had assumed that we learned a certain style of football. But the truth is we never did".

My respect for Sarri has gone through the roof. He's very much in touch with reality. Not deluded like other managers. Whether he can turn it round is another thing, but he deserves time

— Jake Heasman (@jakeheasman) February 1, 2019
Anybody with a footballing brain could see Chelsea pinging the ball across the Vitality Stadium pitch with ease, and it was a delight to watch for a neutral. The one thing missing? Attacking threat.
Chelsea have offloaded Alvaro Morata and brought in prolific Argentinian Gonzalo Higuain – but he will need time to settle in to the fast pace and physicality of the Premier League.
Sarri's rivals at the top of the Premier League have all found ways to adapt when the going gets tough, he hasn't done so yet. Guardiola has a revolving door policy for his starting XI, Jurgen Klopp is happy to switch formations to aid "development". Unai Emery, meanwhile, is prepared to make ruthless decisions with high-earners, particularly Mesut Ozil.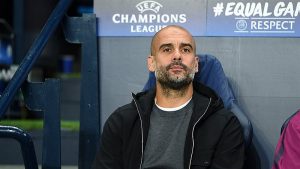 Sarri's starting XI is very predictable, and selects his players from a core bunch of 14 or 15. His decision to replace Marcos Alonso with Emerson on Wednesday night is about as wild a decision as he has made thus far.
The Italian is under increasing pressure to mix up formations, potentially abandoning his traditional 4-3-3  in favour of putting either Olivier Giroud or Higuain up front and pushing for a result. Sarri's tactics are far from a lost cause, he has kept the board happy and has had a far from bad start at Chelsea.
"There's still a way back," says Heasman, "as long as Sari keeps on side with the Chelsea board. [Antonion] Conte lost his job because of criticism of Chelsea's transfer policy." Sarri has stayed out of transfer business, saying that he would leave those issues to the board.
Heasman stresses: "Abramovich will be desperate to see Sarri-ball in full flow, which is why he gave Sarri his only January wish in Gonzalo Higuain. Positive results need to come very quickly though, starting with three points at home to Huddersfield on Saturday."
Chelsea dropped below Arsenal into fifth after Wednesday's defeat, and will look to regain their spot in the Champions League places with victory over the Premier League's bottom club.
---
Featured photo via Wikimedia Commons