Yesterday, Donald Trump called on American tech companies to step up their game. The President tweeted that he wanted "5G, and even 6G" technology to be made available in the United States "as soon as possible".
I want 5G, and even 6G, technology in the United States as soon as possible. It is far more powerful, faster, and smarter than the current standard. American companies must step up their efforts, or get left behind. There is no reason that we should be lagging behind on………

— Donald J. Trump (@realDonaldTrump) February 21, 2019
There's just one problem… 6G doesn't exist yet.
It's not unheard of for President Trump to make unsubstantiated demands like this. However, a lack of comprehension from politicians when it comes to the technology industry is also not unusual. Last year in the wake of the Cambridge Analytica scandal Facebook CEO Mark Zuckerberg appeared before members of the U.S. Senate to answer questions about digital privacy and had to explain to several members basic workings of the internet. It was concerning to some that the lawmakers in charge of regulating the industry did not appear to grasp how technology works.
In the UK, with Brexit looming, those employed in technology are nervous that the impact on their industry is not being properly considered by the government. Insiders are concerned that, due to uncertainty caused by Brexit, leading tech cities like London, Manchester and Birmingham are being overtaken by European rival hubs. As well as this, agreements such as the digital single market, which was launched in 2015 and covers areas like data regulation, privacy and copyright, are presumably going to be removed following the UK's official withdrawal. This puts the UK's digital businesses and start-ups at a disadvantage.
Oliver de Montfalcon works for the tech startup Soda. With Brexit on the horizon, his concerns over for the industry are two-fold: as well as the confusion over the terms of the UK's withdrawal and the impact it could have, the issues that existed before the vote continue to prevail. Topics like net neutrality may have been pushed to the sidelines, but are no less crucial to ensuring the continued success of the industry. "Preserving net neutrality and a level playing field for early stage start-ups is important toprevent monopolies and oligopolies from forming or becoming further consolidated."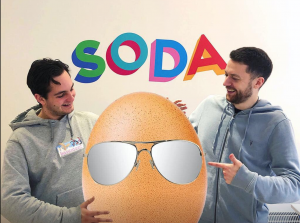 Going forward, he believes that politicians and government departments "would do well to listen to their policy support teams and academic consensus" on the multitude of complex issues that affect the tech industry. This is to limit the reach of lobbyists in an increasingly susceptible area: "The people doing the research, applying specialist knowledge and working across disciplines are equally, if not more qualified to advise policy and decision making than powerful industry advocacy groups and senior multinational executives."