The pub chain, Wetherspoon, has undergone a radical transformation, swapping 12,000 products imported from the EU with British and internationally sourced alternatives.
Its owner, Tim Martin, has been a vocal supporter of Brexit since the results of the referendum in 2016.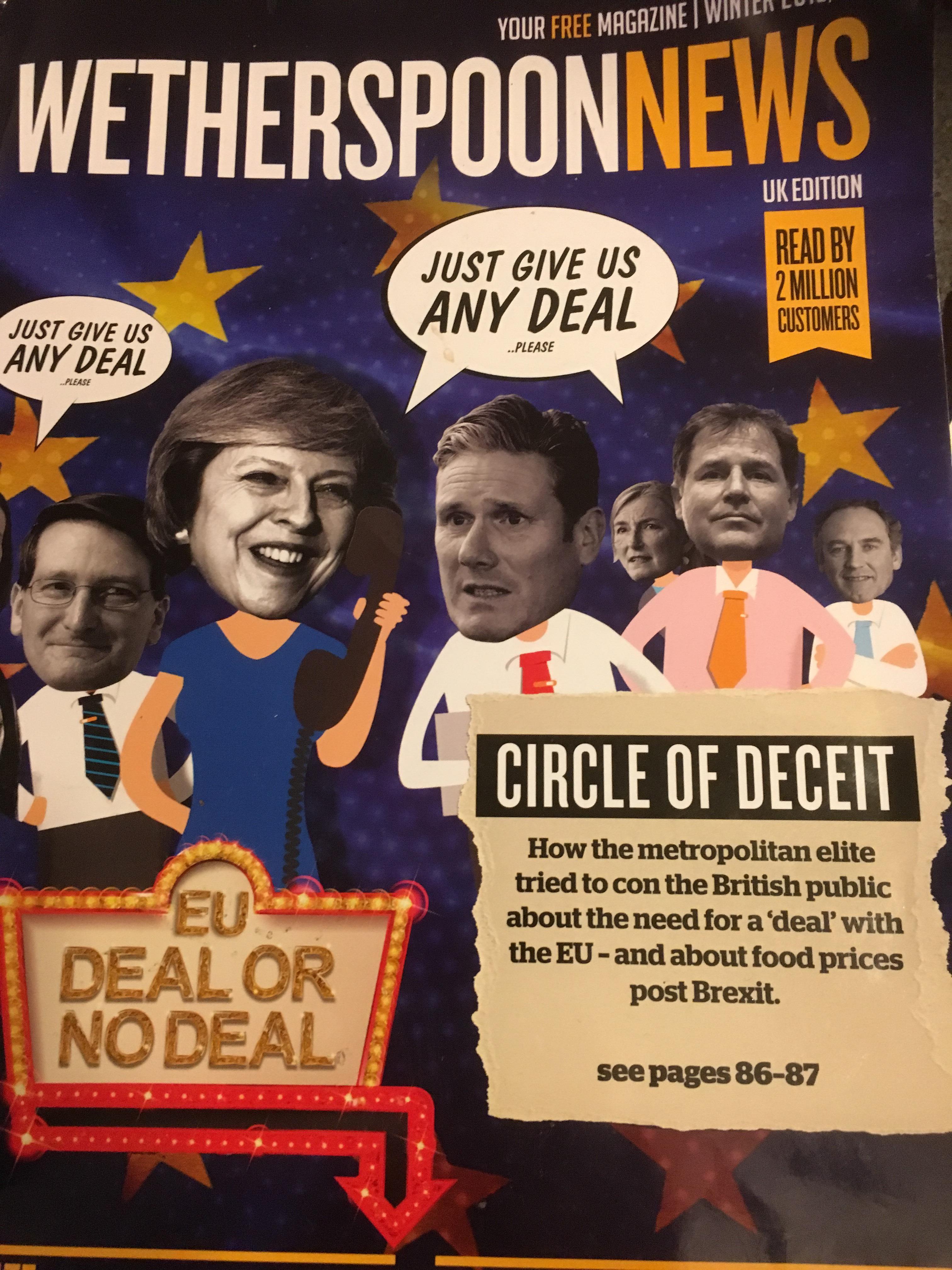 Martin recently embarked on two-month tour of 100 of his pubs across the UK, giving talks on the benefits of Brexit, and how leaving the EU will result in better quality alcohol at a much cheaper price.
We headed to the Farringdon branch of Wetherspoon, The Sir John Old Castle, to see what swaps had already taken place.
Jägermeister: The German liqueur has been swapped for Strika, a herbal alternative produced in England.
All champagnes: Every champagne produced in the EU has been removed from the menu. Instead, British and Australian sparkling wines now line the bar.
Hennessy Fine de Cognac and Courvoisier VS: The popular cognacs have not been directly swapped, but E&J Brandy from the USA and the best-selling Australian brandy, Black Bottle, seem to have taken their place according to staff at The Sir John Oldcastle.
Tuborg: A beer of choice for many, Tuborg was blacklisted earlier this year without a straight swap.
Prosecco: Possibly the most surprising of all, Prosecco was named as one of the first to leave despite many believing that the white wine would stay put. Villa Maria wine made in New Zealand has replaced it.
---
Featured image by Joel Day.