More than 1,700 health workers in China have been infected with the Coronavirus, the country's government announced today.
Six medical workers have died and 1,716 are known to have been infected since January when the first cases were officially revealed in the city of Wuhan.
The number of infections among health workers has continued to grow, as the Wuhan authorities struggle to provide sufficient number of protective equipment, including respiratory masks, goggles and protective suits.
Public concerns over the safety of medical workers have grown since the death of the whistleblower doctor, Li Wenliang, who tried to warn authorities about the virus on the 30 December.
An online outpouring of anger and grief followed the death of Li Wenliang, the doctor who warned about the coronavirus that has killed hundreds in China https://t.co/ximn5HJ5Kc

— The New York Times (@nytimes) February 7, 2020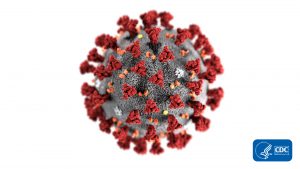 The World Health Organisation declared an emergency following the rapid spread of the virus. The total number of infections jumped from 5,090 to 63, 851 on the 13 February, according to the National Health Commission. The virus took lives of more than 1,300 people.
But the WHO said there was no significant rise in coronavirus cases outside of China.
This is a developing story, we will bring you more details as they come. Please refresh the page to receive the latest updates.